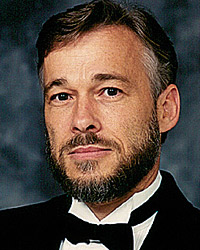 Meet Carl Nygard
Composer
Carl J. Nygard Jr. is a resident of Pennsylvania, with degrees (B.S. in Music Education, M.M. in Composition) from West Chester University. More than 100 pieces of his choral music have been published. His music has been broadcast in Europe, Africa, South America, North America and Australia, and has been sung by the Mormon Tabernacle Choir, Cleveland Symphony Chorus and the 1,400-voice Ocean Grove (N.J.) Festival Choir, as well as church, school, college and community choirs across America. He and his wife, Dorian, are active in the Evangelical Lutheran Church of America, and are the proud parents of two grown sons.
No Results Found
The page you requested could not be found. Try refining your search, or use the navigation above to locate the post.
Choral Director Approved
We are choir directors, we get choir directors. 
Church Choir Friendly
Your choir will love our music!
Updated Catalog
We update our catalog twice a year!