All of the new products from Hinshaw Music, Fred Bock Music Co, H.T. Fitzsimons, Epiphany House, National, and Gentry.
Hinshaw Music
sed do eiusmod tempor incididunt ut labore et dolore magna aliqua.
Gentry Publications
sed do eiusmod tempor incididunt ut labore et dolore magna aliqua.
Composers
Shop by your favorite Composer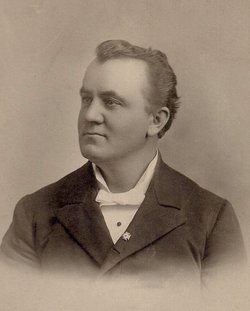 Meet Cyrus S. Nusbaum
Composer
In 1885, Nusbaum began teaching school in Marion County, Kansas. He was ordained a Methodist minister in 1886, and pastored in Douglass, Goddard, Wichita, and Kingman, Kansas. He went on to serve as educational secretary at Southwestern College in Winfield, Kansas (1895–97); pastor at Ottawa, Kansas (1897–1903); presiding elder of the Independent District (1903–07); and pastor at Parsons, Kansas (1908–14). In 1914, the Methodist Conference appointed him as an evangelist. During World War I, he served as an American Red Cross inspector in France, holding the rank of U.S. Army captain. After the war, he often spoke on the Redpath Lyceum circuit, and held evangelistic meetings in Kansas, Nebraska, Oklahoma, and Texas. Southwestern College conferred a DD degree upon him. In his latter years, he served small Kansas churches, and was a "supply preacher"at Lost Springs and Antelope.
Choral Director Approved
We are choir directors, we get choir directors. 
Church Choir Friendly
Your choir will love our music!
Updated Catalog
We update our catalog twice a year!
Looking for more information?
Not finding what you are looking for? Are you still looking for answers? We have even more answers! Just ask!
Choral Directors Only
Summer Sunday
Accessible Pieces that Prepare Quickly For Those Summer Sundays when rehearsal time is limited. 
The Future Of Choral Music
Composers
Shop By Your Favorite Composer