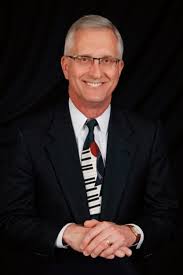 Meet David Schwoebel
Composer
David Schwoebel is Minister of Music / Composer in Residence at Derbyshire Baptist Church in Richmond Virginia. He received a Bachelor of Arts in Voice and Organ Performance from McKendree College in Lebanon, IL and a Master of Church Music with an emphasis in Composition from Southwestern Baptist Theological Seminary in Fort Worth, Texas. Prior to beginning his ministry at Derbyshire in January 1997, he served churches in his hometown of Belleville, IL, as well as Montgomery AL, and Atlanta, GA.As an ordained minister, David administers and oversees a comprehensive music ministry of nine choral organizations, five handbell choirs, Orff ensemble, a 28-piece orchestra and brass ensemble. His energetic, hands-on approach to ministry finds him working each week with people of all ages, encouraging and equipping them to discover and develop their varied musical talents and skills.David participated in the development and release of the Celebrating Grace Hymnal as a member of the Supplemental Music Resource Committee and was the musical arranger for March 2010 Premiere Worship Concerts when the hymnal was released in Atlanta, GA. He has also served as Chair of the Virginia ACDA Music & Worship Committee. Possessing a well-rounded philosophy and broad-based practice of church music has afforded.
Choral Director Approved
We are choir directors, we get choir directors. 
Church Choir Friendly
Your choir will love our music!
Updated Catalog
We update our catalog twice a year!
2019 Releases
3 Part Treble
2 Part Treble
2 Part Mixed
Unison
Address
P.O. Box 10069
Glendale, CA  91209