All of the new products from Hinshaw Music, Fred Bock Music Co, H.T. Fitzsimons, Epiphany House, National, and Gentry.
Hinshaw Music
sed do eiusmod tempor incididunt ut labore et dolore magna aliqua.
Gentry Publications
sed do eiusmod tempor incididunt ut labore et dolore magna aliqua.
Composers
Shop by your favorite Composer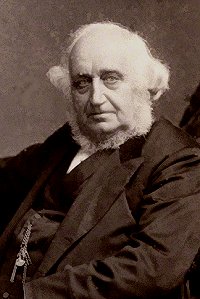 Meet George J. Elvey
Composer
George Elvey is best known for his hymn tunes, particularly for two that are still widely used in Christian services today: Diademata (Crown Him with many crowns) and St. George's Windsor (Come, ye thankful people, come). He set many other texts, including "Come, ye lofty" and "Pilgrimage," and he also composed oratorios, songs, anthems, and other music for church services, most of it long forgotten, however. Elvey was an arch-conservative, writing music that looked backward a half century or more, showing the influence of Handel and rejecting most modern trends. None of his large works are performed or recorded today, but some of his hymn tunes are regularly heard in church service and appear on recorded collections of hymns and sacred music. Hyperion, Decca, Priory, and a few other labels have issued recordings containing some of his more popular efforts.
George Elvey was born into a musical family on March 27, 1816, in Canterbury, England. He served as a boy chorister in Canterbury Cathedral and quickly advanced, taking on more prominent singing parts in the church services there.
Elvey later studied at the Royal Academy of Music in London. In 1835 he was appointed organist and chorus master at St. George's Chapel, Windsor. Having just turned 19, Elvey now held a highly coveted post, but then he was already a celebrity of sorts, having written the anthem Bow downe thine ear in 1834, which was awarded the prestigious Gresham Prize.
Elvey held his post at St. George's for 47 years. During his tenure there, he improved the chorus, expanded the repertory, and wrote a spate of compositions, mostly for church service.
Elvey soon became a popular figure in the highest circles in English society: in 1837 he was appointed organist to the Queen and thereafter was a regular at royal gatherings. Yet, he had not yet obtained his bachelor's degree; that would come in 1838 at Oxford and his doctorate in 1840.
Elvey was often selected to provide music for royal occasions, such as the funeral of Queen Adelaide in 1849 and the wedding of Princess Louise in 1871, for which he composed his once-popular Festival March. It was for that work that Elvey was knighted in 1871. Throughout most of his career Elvey also taught organ and violin. He retired from St. George's in 1882 and died in Windlesham, Surrey, in 1893.
Choral Director Approved
We are choir directors, we get choir directors. 
Church Choir Friendly
Your choir will love our music!
Updated Catalog
We update our catalog twice a year!
Looking for more information?
Not finding what you are looking for? Are you still looking for answers? We have even more answers! Just ask!
Choral Directors Only
Summer Sunday
Accessible Pieces that Prepare Quickly For Those Summer Sundays when rehearsal time is limited. 
The Future Of Choral Music
Composers
Shop By Your Favorite Composer