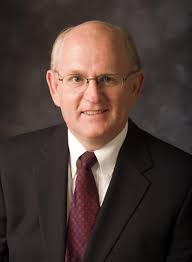 Meet Mack Wilberg
Composer
Mack Wilberg was appointed music director of the Mormon Tabernacle Choir on March 28, 2008. Prior to this appointment, he served as associate music director of the Choir and conductor of the Temple Square Chorale. He was appointed to those positions in May 1999.
As music director, Dr. Wilberg oversees all musical and creative aspects of the Choir, the Orchestra at Temple Square, the Temple Square Chorale and the Bells on Temple Square, including selecting repertoire for concerts, recordings and tours and providing the creative direction for the weekly Music and the Spoken Word broadcast. He is also involved with selecting and training new Choir members.
He is a former Professor of Music at Brigham Young University and is active as a composer, arranger, guest conductor and clinician throughout the United States and abroad. His compositions and arrangements are performed and recorded by choral organizations throughout the world. In addition to the many compositions he has written for the Mormon Tabernacle Choir, his works have most recently been performed by artists such as Renee Fleming, Frederica von Stade, Bryn Terfel, the King's Singers, Brian Stokes Mitchell, Audra McDonald, and narrator Walter Cronkite, Edward Herrmann, Peter Graves, and Claire Bloom.
Dr. Wilberg received his bachelor's degree from Brigham Young University and his master's and doctoral degrees from the University of Southern California.
He and his wife, Rebecca, are the parents of four children.
Choral Director Approved
We are choir directors, we get choir directors. 
Church Choir Friendly
Your choir will love our music!
Updated Catalog
We update our catalog twice a year!