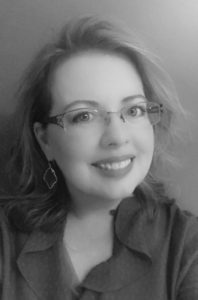 Meet Sherry Blevins
Composer
Sherry Blevins believes that music education transforms lives by building a sense of community as it touches souls and heals hearts. She is a music educator, conductor, clinician, and more recently, a lyricist and composer. Since 2017, she has been honored to compose for a variety of singers and ensembles across the United States including Tennessee All-State Treble Choir, renowned soprano, Rebecca Cook-Carter, the Piedmont Invitational Choral Festival, South Carolina Music Educator's National Conference Clinic, Young Voices of the Carolinas, St. Andrews University, and many other all-county and honors choirs. According to Vincent Oakes, President of the American Choral Director's Association – Southern Division and Artistic Director of the Chattanooga Boys Choir, "Sherry Blevins' music is as engaging and enriching for the singer as it is enjoyable for the listener…. With beautifully crafted melodies, tuneful harmonies, and supportive accompaniments, her compositions should find a preferred place with more choirs in the near future."
Sherry Blevins is the winner of the 2018 Claremont Chorale's Composition Contest. Her winning piece was premiered by the Claremont Chorale in California in March of 2019. In the summer of 2018, she was one of seven composers nationwide selected as a composing fellow at the CORO Composer's Institute in Iowa, where she premiered another Hinshaw publication. She was recently invited to conduct the American Choral Directors Association Treble Honor Choir which will be singing her composition, A Tapestry of Music (SSA) for the 2020 Southern Region ACDA Conference in Alabama.
Aside from composing, Sherry frequently serves as a clinician for honor choirs, adjudicator for festivals, and leads workshops on choral techniques and the motivation of singers across the Southeastern United States.
Sherry Blevins has a bachelor's degree in Music Education with a concentration in voice from the University of North Carolina at Greensboro and a master's degree in Music Education with a concentration in Choral Conducting from Appalachian State University. She is a Supervisor of Student Teachers for Appalachian State University where she was recently selected for the Outstanding Adjunct Teaching Award for the College of Education. She currently resides in Huntersville, North Carolina.
Choral Director Approved
We are choir directors, we get choir directors. 
Church Choir Friendly
Your choir will love our music!
Updated Catalog
We update our catalog twice a year!